Shopping malls are divine places that cause countless visitors to lose sight of reason and follow their heart. The industrial revolution in the 19th century produced department stores that became greatly popular. Visiting department stores became a fashion that people looked forward to with excitement. Gradually, the cities became more crowded and dirty and there arose a need to expand. Department stores started moving away from the hype of the city and took up huge stretches of suburban land to build large chains of stores. This was how the shopping mall culture came into existence.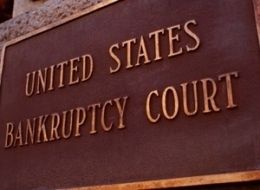 The concept of shopping malls is believed to be the modern adaptation of the marketplace of earlier times. The earliest marketplaces were not enclosed, but still had a collection of huge retail stores, service departments and parking areas. It became hugely popular when it began to contain restaurants; fast food places, theaters, banks, commercial offices and business establishments. A single management unit later controlled this huge set up. Many people welcomed this thriving culture of shopping malls with open arms from the beginning and others despise it even now. However, the vast majority just goes and becomes lost in this attractive maze of shops and food courts that are just waiting to grab you. When money is spent on something coveted, people feel in their heart, body and soul, that they have conquered something. There are people who love to blow their money occasionally and enjoy the fun of shopping. People come to malls not only to enjoy the thrill of shopping, but also to spend some time together. They can go around looking at hundreds of popular brands, products or services all under one roof. Some people come to shopping malls not just for shopping purposes but also to watch other people. The shopping mall culture was popularized by the youth who frequented them for entertainment purposes. People liked the idea of coming to one place where they could park their cars and come out with an armful of shopping bags.
Some shopping malls lured customers with their sheer size and became famous. However, the shopping mall culture that became popular in the 1950s was sadly hit during the recession of the past two years.
How do big malls survive during the recession period?
The recession was like a fast spreading cancer; it caused a chain of events that led to the shutdown of important pillars in the economy one by one. Many shopping malls were included in this mass shutdown. The customers who once packed the shopping malls quickly dwindled and finally the number of people visiting such malls became unbelievably low. The survival of the fittest rule applies everywhere. Small retailers lost their footing and had to shut down while the bigger fish learned to adapt to the changes in its surroundings, and continued to survive. The best way to survive during an economic crisis is to adapt your company to the changing trends and tastes of the consumers.
During the recession, people had to change their spending habits just to be able to afford the things necessary for survival. US retailers and mall owners were definitely going through tough times; nevertheless, some big malls survived the recession and landed with their feet on the ground without much loss. How did they do that? They did not panic and shut down as smaller establishments did. It is true that if your shop cannot sell you have to shut it down and look for a job elsewhere. You may even have to sell the shop for a small price and start some other business. However, bigger malls can afford to wait it out. People usually do not go on a spending spree during a recession period. However, as always there are certain things that individuals must have on a daily basis. The idea is to identify the needs of your costumers and supply it to them. The bigger companies decided to and could afford to wait until the negative publicity on recession abated before they went about selling their products and services.
Thousands of shopping malls gained public acclaim over the years. However, some malls truly stand out in the crowd in spite of the recession and bad times. Some of them are mentioned here.
The Mall of America located in Minnesota is the one that comes to everyone's mind when they hear the word "mall." It attracts some 30-40 million customers every year; it is awe inspiring with its stunning collection of 400 shopping stores, huge entertainment centers and hundreds of restaurants with cuisine from all over the world. It also houses 14 theatres-with a selection of digital and 3D theatres-and 7 nightclubs. It employs close to 12,000 people. The mall attracts toddlers and kids with its special events and invites them to a variety of games and programs. Tens of thousands of couples have chosen to get married in this mall. Their adventure aquarium and golf clubs are the spots that people never miss.
The Arizona Mills in Tempe, Arizona is believed to be the number one place in Arizona to shop, dine and watch movies. It is famous for its entertainment spots and shopping stores filled with popular brands and attractive offers.
Another place that will fulfill even the most avid shopper's dreams and needs no introduction is Macy's. No well-informed shopper has ever visited New York and forgotten to visit one of the Macy's malls. You forget time inside this place and even though you have to walk a lot, you will not get tired of looking at the various products and displays. Portrayed as New York City's largest shopping malls, it has never ceased to cater to the millions of men, women and children who go there to shop every week. Macy's puts a kind of spell on its visitors from the time they walk through the doors.
Las Vegas in Nevada is a place known to everyone in all corners of the world. The glitz and glamor associated with the gambling world attracts people by the millions every day and to cater to their varying interests, many shopping malls have been built. The Fashion Show Mall is definitely a highlight in the scores of shopping malls Adorning Las Vegas. It is impossible not to be overwhelmed by the sheer size of the Fashion Show Mall and its maze of stores, unique in their own way.
There is a shopping mall called Rodeo Drive in California that has nothing to do with cattle or horses. This is actually a shopping district where only big spenders can afford to enter. The shops are attractively designed and highly expensive; when you come here, you should be willing to spend a lot unless you just want to do some window-shopping. You can visit some of the fashion boutiques that contain the latest fashion trends and eat in some of the biggest restaurants if you have plenty of dollars to spare.
Florida is another place that is frequented by tourists and they never forget to visit the Aventura Mall there. It is believed to be the fifth largest mall in America and is the largest in Florida. The mall became highly popular with its chain of 250 stores. This mall is more attractive to kids because of the renowned Kid's Club that entertains them with a number of activities and events.
The King of Prussia mall in Pennsylvania with its funny name became one of the most upscale and conventional malls frequented by locals and tourists. Though it contains a lot of space in terms of square feet, it contains only 400 retail stores. You can visit this mall for the latest fashion techniques and upcoming trends in the beauty department.
Simon and Westfield is a well-known mall management company in the US. There is a huge chain of stores with this unique signature and the company's profile is always improving with the ever-increasing number of consumers. Simon contains 295 shopping malls and 172 of them are enclosed. Simon and Westfield started branding their malls right when the idea of shopping malls was still in its infancy. Simon started focusing on special programs to cater to the interests of kids and teens alike. They also feature special programs sponsored by corporate partners that became hugely popular throughout the world. While Westfield started to rename all its newly acquired malls and properties, The Simon Property Group did not name its acquired properties with their brand name. In spite of this fact, both companies grew by leaps and bounds one through its brand name and the other by conducting star-studded events throughout the nation.
The Westfield Group's managing director, Peter Lowly believes that by proper use of available resources a mall can come out of the recession crisis unscathed. Westfield remains the main shopping center when you consider the market value aspect. They believe in adapting themselves to the spending habits of consumers to survive the recession crisis. Westfield operations are the highest in Australia and the business is still successful there in spite of the recession threat.
The shopping mall industry churned out some good publicity with its attractive retail shops and fast food courts, but its woes started during the early part of the recession. Some of the malls became devoid of customers and many posted "vacancy" signs at their windows for the empty shops. The recession went on longer than anticipated and it crippled the sales department drastically.
Many of the properties that owned some of the big malls in US had to file for bankruptcy for its failure to re-finance loans. Their debt added up to billions of dollars which they could not payoff. Some of the malls that were viewed as viable ones began to shake and tumble down while still many of them continued to work through extended life support. Even they lived under the constant terror of having to face death and destruction.
There are several reasons why a small retailer or a local mall dies out. It could be because of the opening of larger malls in their neighborhood, which attract all of the smaller mall's customers with its enticing offers and discounts. It is not possible to say that the recession is the only reason for the downfall of such malls. Some of the malls that fell on their noses during the recession period had it coming. When a new mall opens, there tends to be a lack of interest in the existing malls because people always want to check out something new. Therefore, the old malls must create new attractions to stay in business.
With the recession came loss of jobs and unemployment reigned supreme. This contributed a lot to the dwindling amount of mall goers. When customers stopped coming into shopping malls because of changing spending habits, the malls started shutting down, resulting in more job losses and unemployment became more rampant than ever.
Conclusion
What the small retailers can do to keep afloat during the recession is keep advertising their products and services, and be aware of their existing customers needs to make sure that they do not go elsewhere. They can find out the needs of the customers by conducting regular surveys and paying attention to what is actually purchased.
The best way to make your customers come back to you is to lure them with attractive benefits and offers so they receive quality products at economical prices. Since the small retailers live under the constant threat of closing down, they should always remember to fulfill what they promise because they cannot afford to lose a single customer.